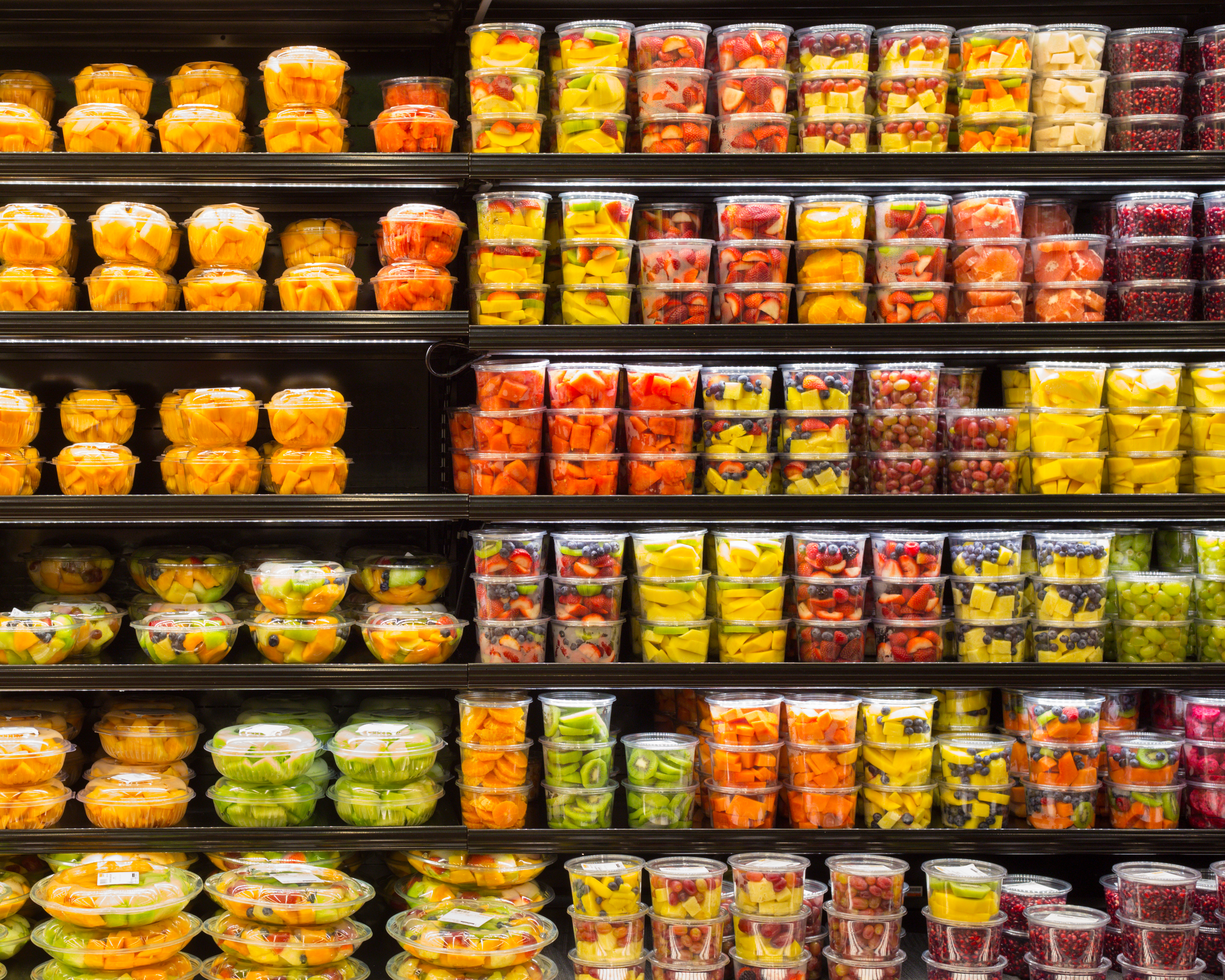 Fresh Grab N' Go Items
When I think of Grab N' Go items I think of ready-maid fruit or snack boxes to go.  It is very common for hotels to offer this service.  Typically to guest who depart earlier than the scheduled breakfast hours.  The box would normally contain a banana, an apple or orange with a granola bar of sorts.  The perfect predawn meal in lieu of none at all.
But I also think of the guy who stages his cart just outside my old office building at the crack of dawn.  His cart was full of fresh 1/2 pint containers sitting on a bed of ice.  Each were full of fresh cut melons, pineapples, and strawberry's.  They were appealing those who wanted something healthy to start their day.  The price was just right ensuring he would move his entire inventory by mid-morning
Grab N' Go Euphemisms
Quick Serve
On The Go
Low Cost Impulse Items
Go Bag
Grab N' Go has not changed much through the years.  Retailers selling non-consumable goods often use the term, low cost impulse items.  Which is essentially, selling something at a price so perfect most won't think able how much their spending.  At the point of sale its considered a necessity by the customer.  So they grab it and go.
We have no desire to reinvent this wheel.  But we have figured out how to get more revolutions out of the wheel.  We choose snacks and healthier Grab N' Go items that people would want to make at home, time permitting.  If its something we would want to stock in our own pantry's at home, it should be on our shelves and gondolas.
Since nearly half of all Americans stop into a convenience store each day we are finding better ways to serve them.  So it's imperative that we make it as easy as possible for consumers to do the following:
Quickly find what they're looking for.
Hit the self checkout counter.
Be on their way.